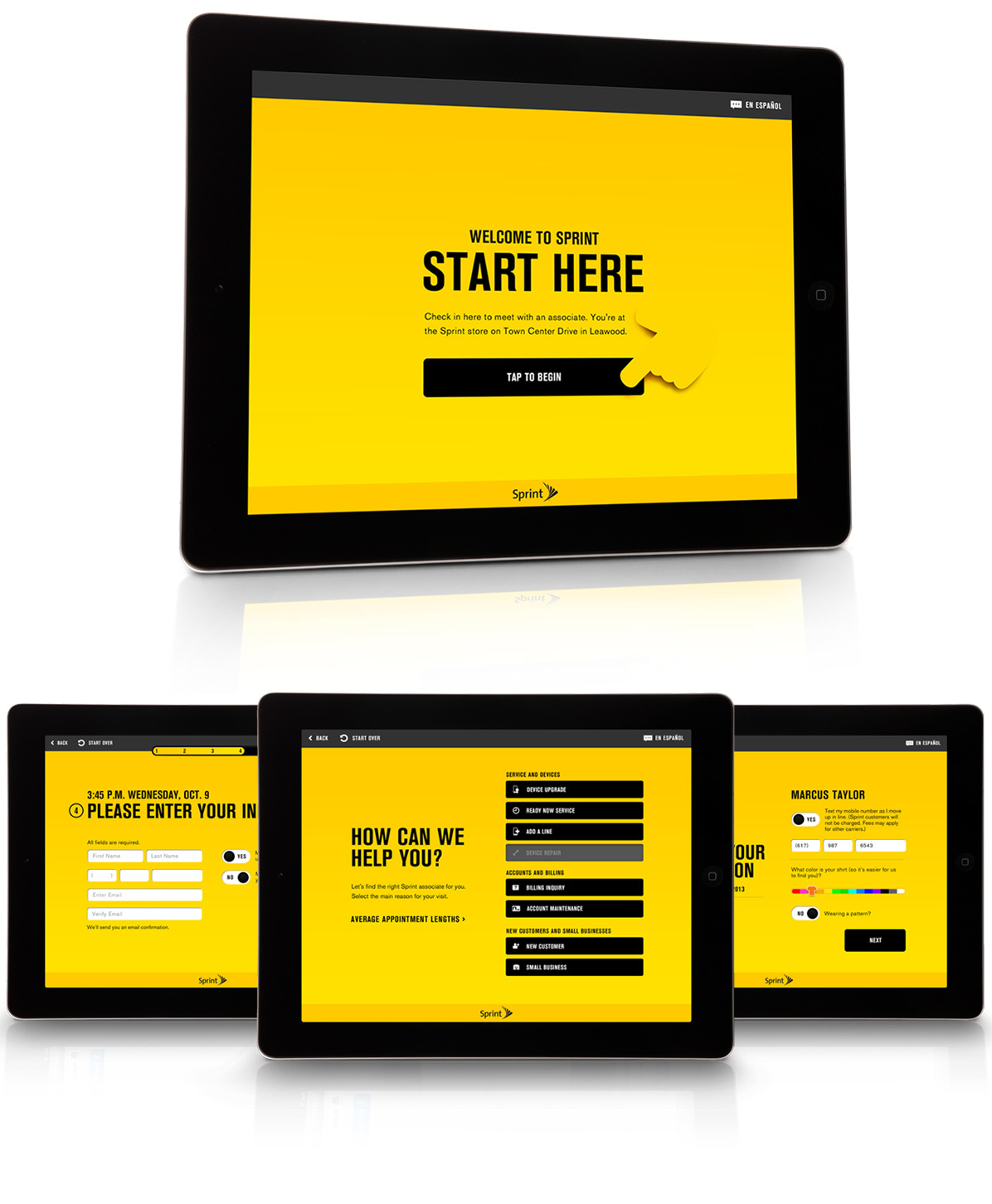 Sprint Start 10″ Touch Screen
Now when you enter the store, you're immediately prompted to check in. Get in a virtual line that continues to update you as you browse. Sprint will even text you while you're browsing a clothing store with updates and wait-times.
Down To The Specifics
Specify your needs during your visit to the store, that way you're talking with the right person the first time. Also, let us know who you are with your shirt color and the store associate will find you.
Less waiting. More Browsing
With your phone number in the system we can update you and give you estimates on when you'll be helped. So now that the stress is gone, do some browsing on all the other screens throughout the store.
Device Wall 18″ Touch Screen
You came to see, touch and compare the devices, and the small tag next to the phones with basic information won't cut it. So now you can compare phones with side-by-side graphs and charts. See how coverage may change depending on the phone. Customize the plan to fit your needs. Read reviews and ratings from others. And do it all while playing with the latest devices.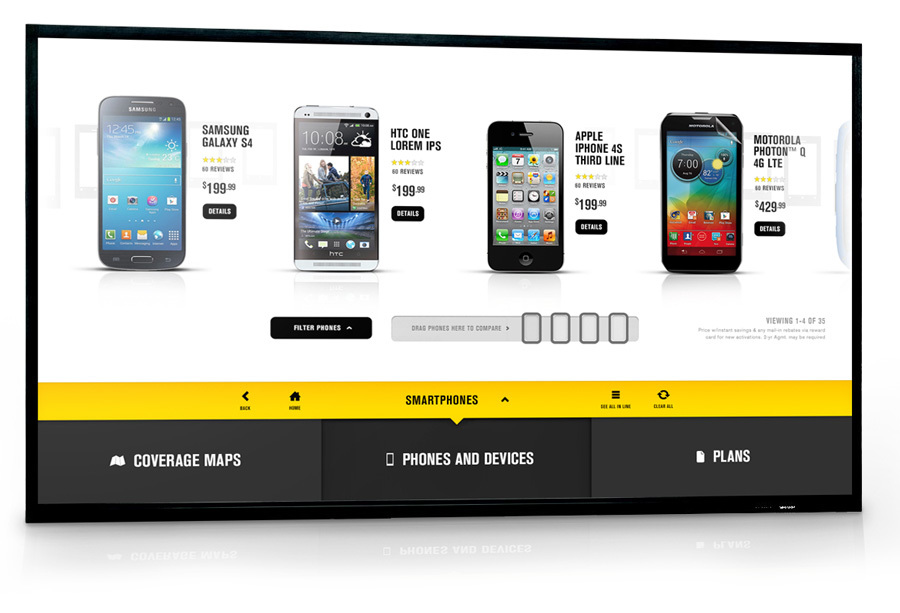 Device Wall 80″ Touch Screen
Everything you saw on the smaller screen… but more. Because who doesn't want to play with a massive 80″ touch screen?
Accessories Wall 18″ Touch Screen
You need to see the compatibility, reviews, videos, and overall descriptions of the major accessories in store. It helps you make a better decision. So… That's what you get.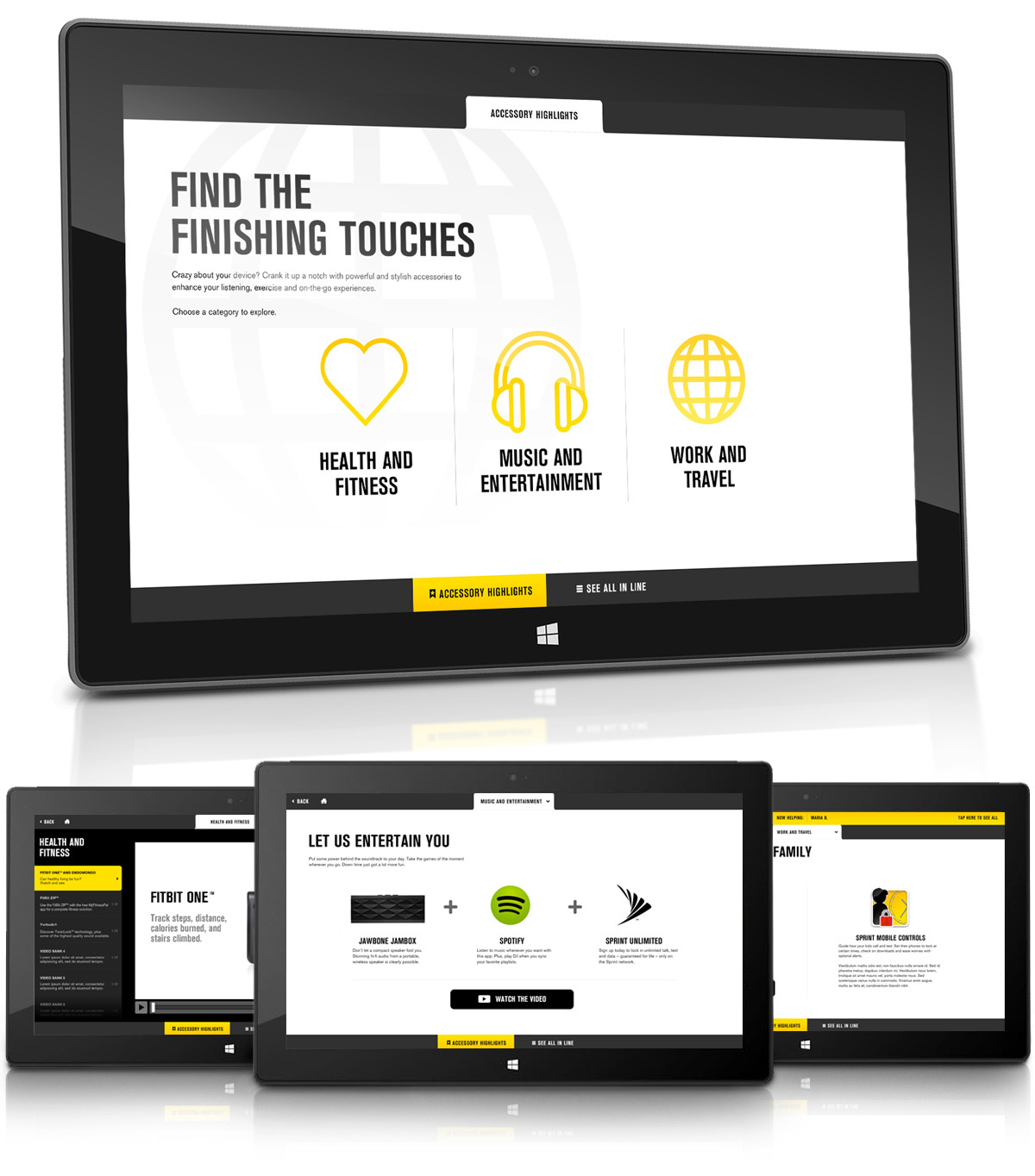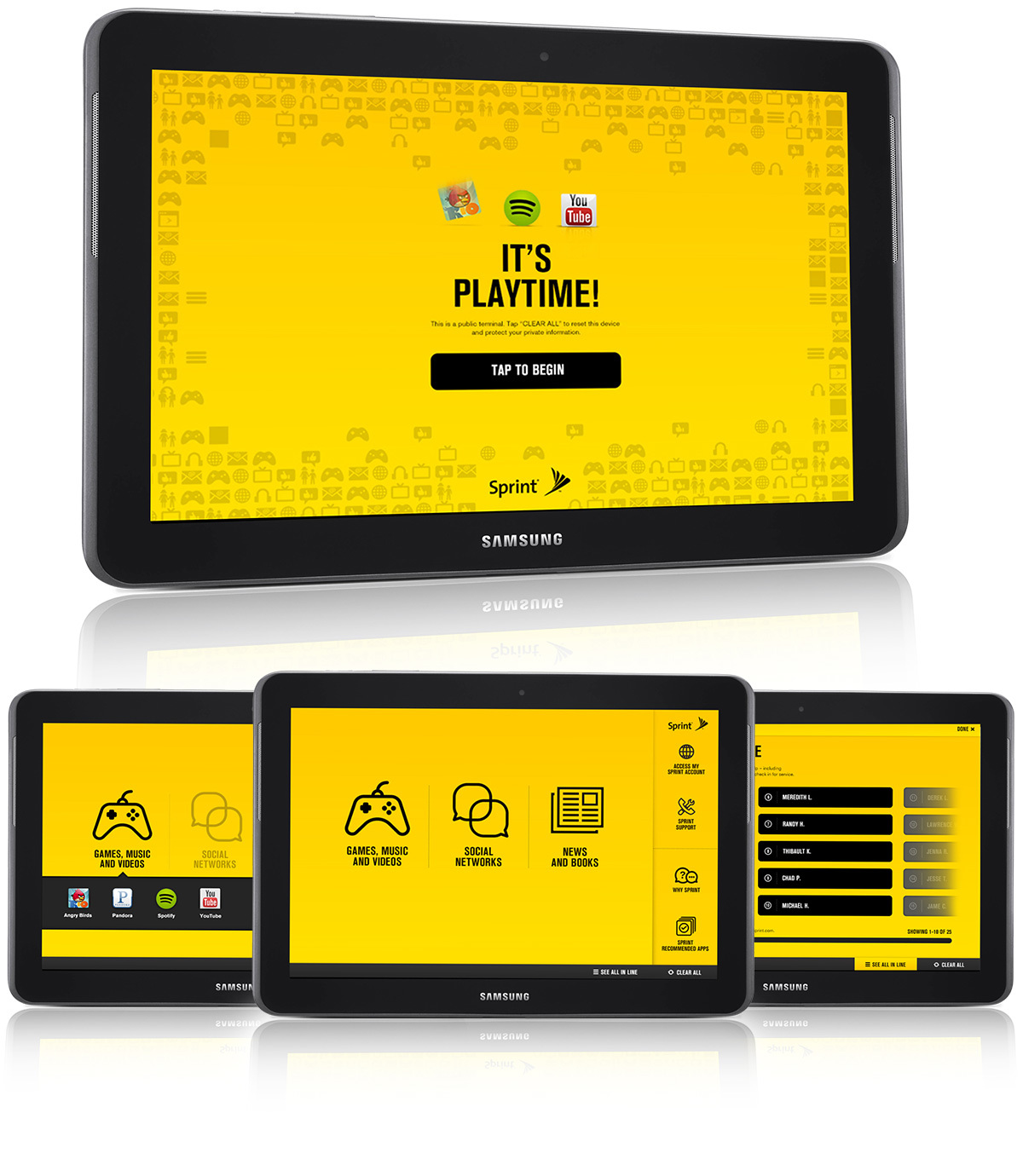 Connection Counter 11″ Touch Screen
The Connection Counter is a time killing area of the store. It's a place to relax, connect and learn. So play and know that you're not being neglected by the store associates.